On June 1, 2008, (thanks, gmail archive) our dear Chris Hughes sent me an email recommending "Peep Show". Dan and I tried it and absolutely fell in love. We've watched all six series over and over and over, to the point where we can recite along with the characters. Or all we have to do is say, "Mark, are you ACTUALLY Sherlock Holmes?", or mention "tricking the boiler" or "invisible rays of bullshit" or "endlessly pooing" or "red next to black, jump the fuck back", or scream "JOHNSON!" to make each other crack up.
Last year some time we heard rumors that there would be a seventh series. Eventually the rumors were confirmed, and then the writers and actors (we follow some of them on twitter) even began talking about filming… and finally, months ago, they announced that Series Seven would premier on November 26th. So we marked the calendar and began counting the days. And today was the day! Finally, finally, finally, some brand-new PEEP SHOW!
We tried not to expect too much… not every episode is great even though they all add up to something remarkable, but tonight's episode was everything we could have hoped for. Ahhhhhhh Peep Show. Thank you, cast and crew and writers! Can't wait for next week!
If you haven't seen Peep Show yet, I should give you a word of warning as to content. I'll paraphrase the warning that Chris gave us originally:
It is very innovative, and very funny – BUT dark, dark, dark, to the point of cringe making in places. Adult themes. Bad language. Do not watch with children or the elderly and infirm.
If you can handle it, you're in for a real treat. Check youtube (carefully). You can probably watch every episode there in bits and pieces. Look for Mark and Jez: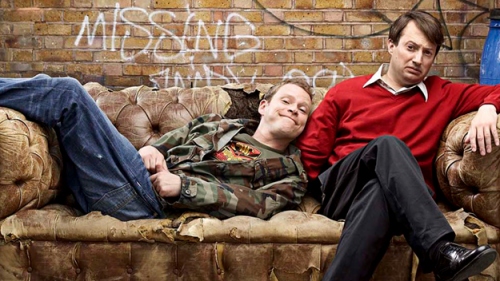 And of course Super Hans!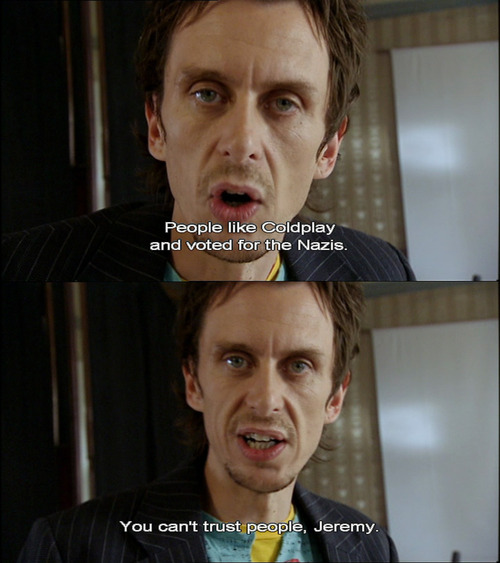 This is OUTRAGEOUS! This is CONTAGIOUS!
Category: Blog 3 comments »