Chapter fifteen:
The Trumpet of the Swan: 15 A Night at the Ritz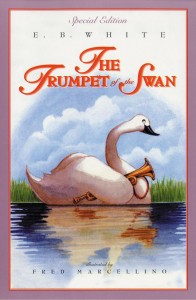 Category: Audiobooks, Blog 2 comments »
2 Responses to "Trumpet of the Swan, ch 15"
Francy and Russ Matthews
May 24th, 2015 at 5:44 pm

Hi! I;m Francy and I'm blind. We listen to Librivox everyday, and must say you read Wodehouse so well! We love your work for them and we're going to listen to all your readings…Thanks for opeining up a wonderful world to me. Francy

kara
May 24th, 2015 at 8:48 pm

That's great, Francy! Thanks for your nice comment. Happy listening!
Leave a Reply